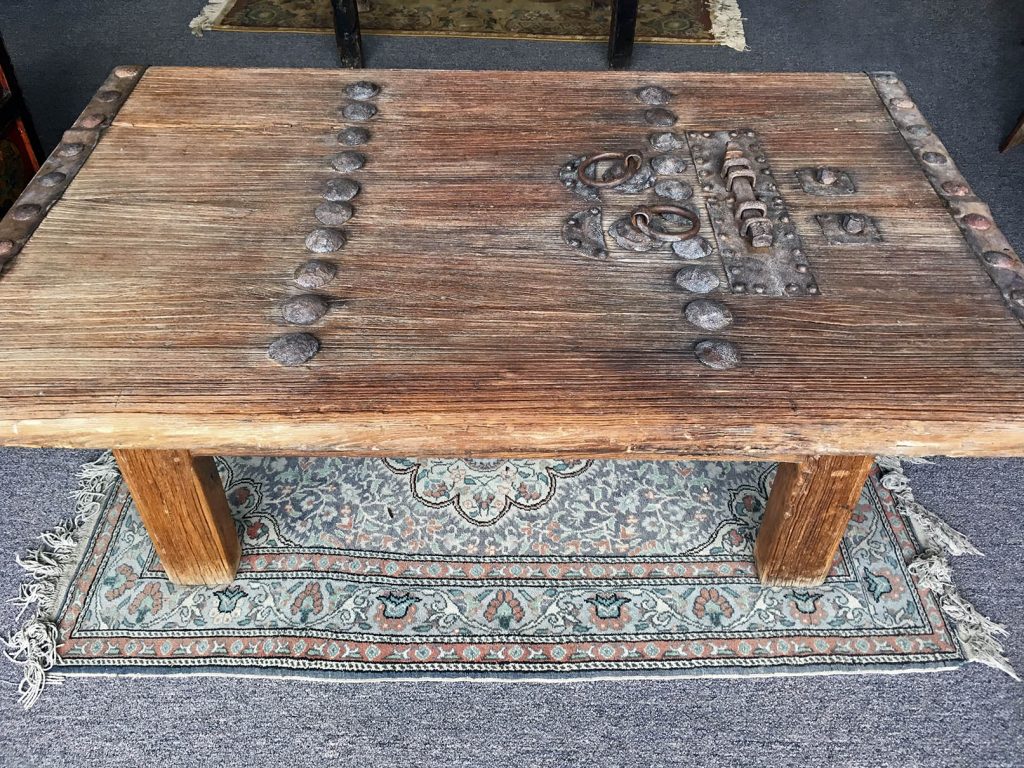 18th Century; Sophora (Huai) and elm wood; Shanxi.  Original ironwork, double locking mechanism, supporting base from centuries old wood.  53″ w, 33.5″ d, 19.75″ h.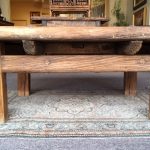 There is no 'coffee table' in China.  This old castle door transformed makes an impressive one for today's household.
This was a strong feudal period door protecting a castle from enemy attacks and adverse weather elements.  The wood used is attributed to Sophora, a wood extinct after the Ming period because of the tree's slow growth and over-used as furniture-building material during that early period.  It was valued for its density, resistance to moisture and insect damage, and beautiful deep grains.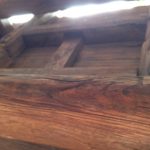 The door plank is a single piece of wood at least two inches thick.  It retained its original locking mechanism of having a strong metal sliding-bar on the exterior and a wooden brace in the interior.  The iron decorative pieces are thick and handcrafted.  This is an authentic antique door from an old country with much history, not to be confused with a reproduction period piece.  The supporting base it sits on is made from wood several hundred years old.  This table would add distinction to a room, especially one in an alpine setting.
Price: Price on request