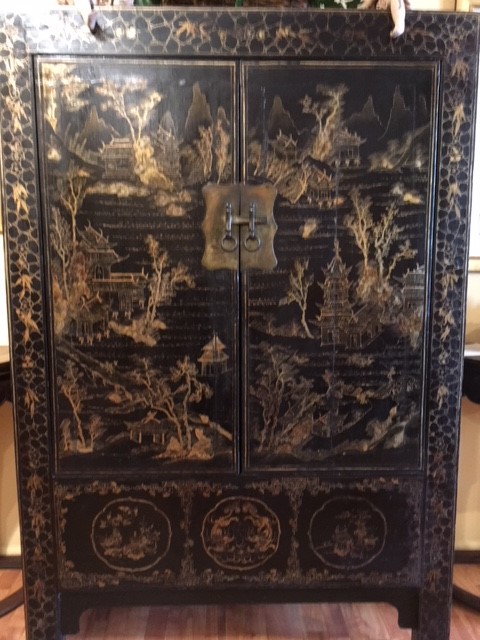 Mid 1800s.
Elm, original lock-plate
Shanxi Province
In temples, dragon figures signify as protectors of the Dharma (teachings of the Buddha).  This pair of dragons is from a temple that was dismantled after the Revolution.  It came directly to us from China.
The pair was originally gilded and painted with at least five natural mineral colors, but the colors and gilding have faded.   Each dragon is superbly deep carved out of one piece of wood.  Each shows a liveliness and fierceness befitting such a revered creature.