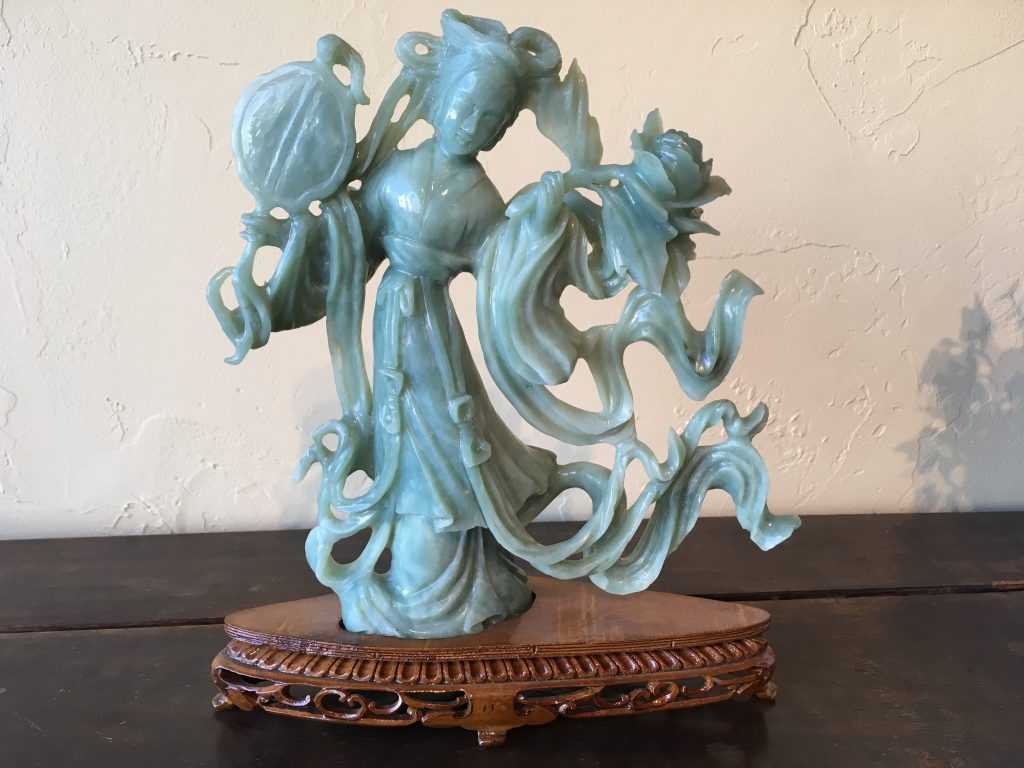 This flecked sea-green jade dancing figure is dressed in a flowing robe draped at the waist with scarves, bows and billowing ribbons.  Her hair is drawn up in a topknot.  She stands swaying, with a dreamy expression on her face.  Her right hand holds a fan and her left a sprig of peony flower.
She stands on a finely carved oval, tiered wood stand.  Below the top tier she stands on is relief carving of a frieze of stylized petals.  Below this is a tier of openwork carving of trailing vine with stylized frieze of lotus petal motif which then billows into an attractive apron with openwork carving of trailing vine between four ruyi-shape short cabriole legs.
This jade figurine was important enough to came out of China with some refugees in mid 1900s.
Price: $4200