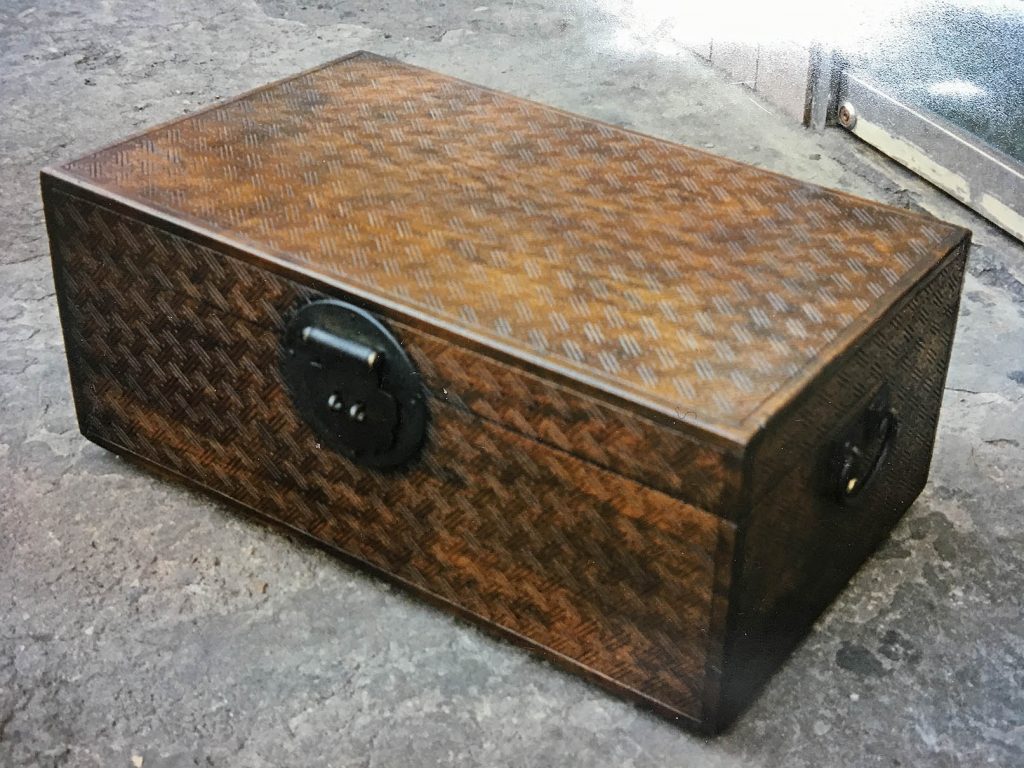 Ca 1870; pear wood, iron fittings; found on Kang Wha Island after the Japanese Occupation; certified.
This is one of the treasure trove of furniture found on this political prison colony for the Kingdom of Korea for two thousand years, by an esteemed American missionary doctor after the Japanese Occupation.  Furniture was not important to the government then and was allowed the pieces to be taken away.
The surface of this box is completely covered over pear wood with hand-made low relief carving of the T-fret or Key-fret design, a repetitive ornamental pattern symbolizing blessings in abundance.  It has an original round iron lock-plate and handles on the sides.  The box was likely made for a member of the royal family or a high official who was sent to this island in exile.  The box is certified rare by one of only thirteen appraisers approved by the Korean government in the 1900s.
Price: Price on request