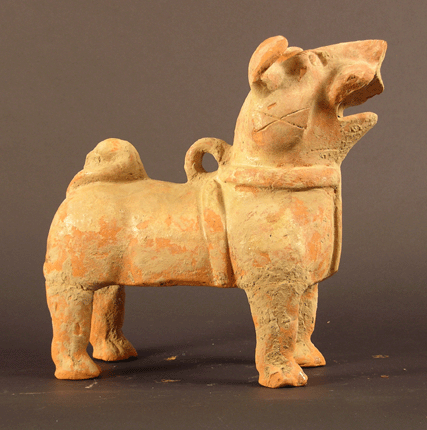 Han Dynasty (206 B.C. – 221 A.D.)
Terra Cotta
12" h. 12½" d. 5½" d.
This terra cotta tomb relic of a dog shows red pigment and traces of degraded glaze and clay clinging to it.  It is robustly formed, with scarification on its cheek which might have meant something to the person commissioning it.
Price: $1,800