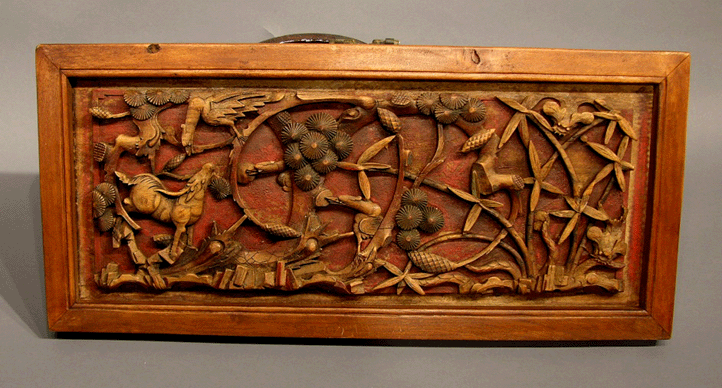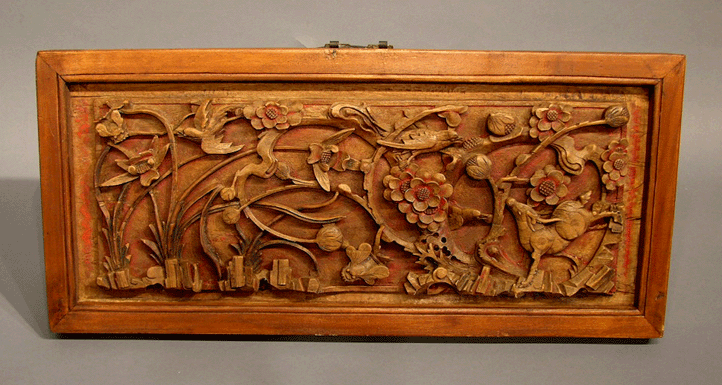 19th C.
11" w. 24" w. 1½" d.
This pair of plaques are beautifully deep-carved.  Each plaque has original pigments and symbolism: deer and cranes (longevity), bats (happiness), pine (longevity), plum blossom (womanhood and strength in adversity, orchid (modesty, hidden beauty, restrained nobility).
On each plaque, the carving is on one piece of wood. They were painted with colored pigments, which have faded with age.  (The frames are not old).
Price: $800 pr.