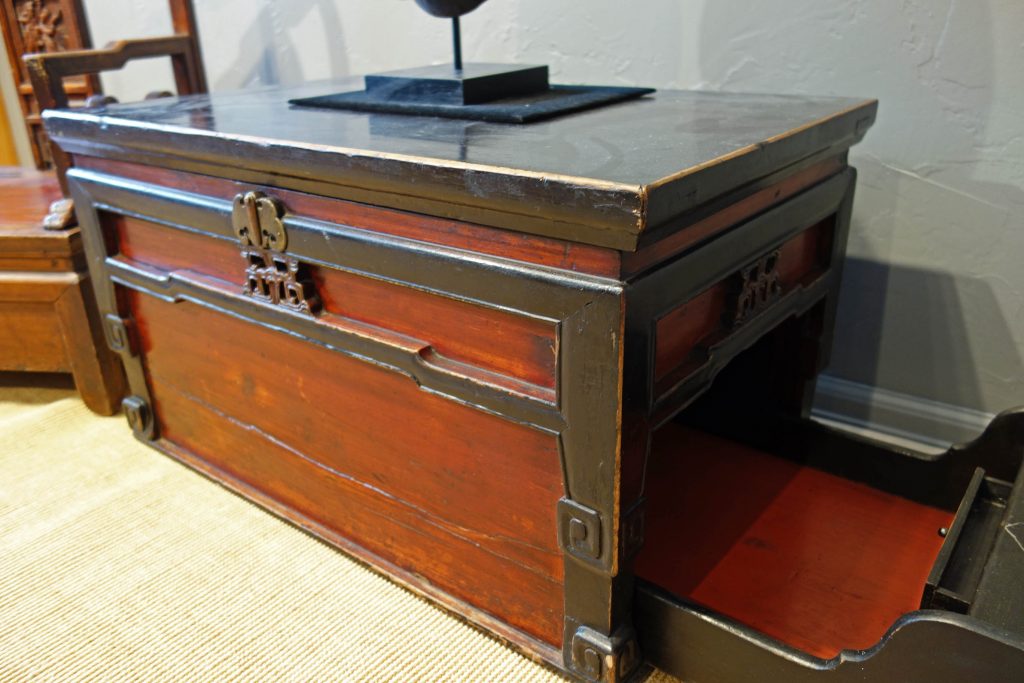 19th C, elm, found in Beijing.  28″ w, 17.5″ d, 15.5″ h.
This low table is a unique opium-gadgets storing table.  It has a thick, black-lacquered top that lifts up to reveal a storage compartment, and a side drawer that slides out to expose a shallow storage space with a small drawer and slots for pipes and other smoking paraphernalia at each end.  The table has a red-lacquered body recessed behind black lacquered beaded frame with humpback stretchers spanning the frame members.  These side members are decorated with relief-carving of angular scroll designs towards the bottom.  On each side of the table between the humpback stretcher and top frame member is a beautiful brass stylized ruyi cartouche, signifying "granting all wishes".
Such a well-designed piece for storing opium must have been commissioned by an elite member of that period, who indulge in the expensive habit.  This unique piece would make an interesting coffee or side table in contemporary setting today.
Price: Est: $2,450