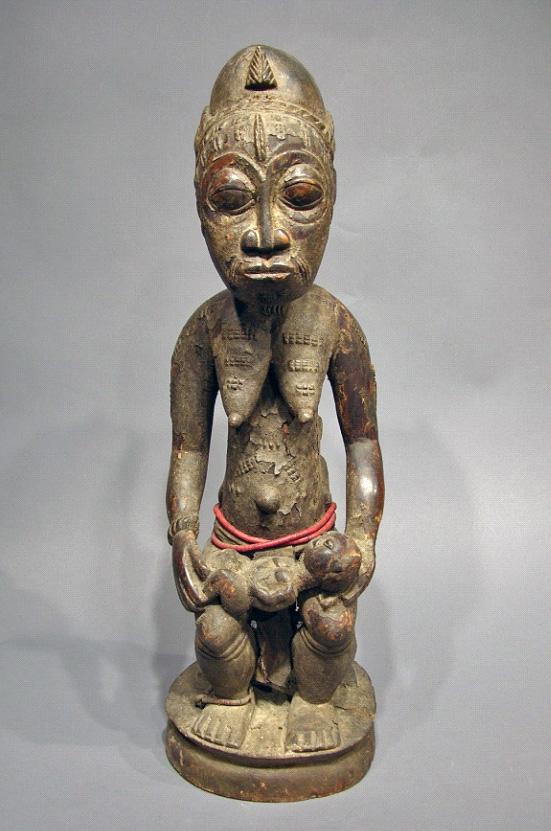 Late 19th Century
Ivory Coast/Ghana
27¼" h. 9" w. 10" d.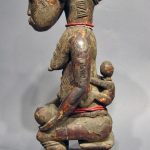 Twin births are highly symbolic and are considered to be ambivalently powerful occurrences in many African culture. Twins are referred to as "children of the moon", in recognition of the dualistic nature of the moon, which both illuminates and conceals. The moon is worshipped as symbols of hope, rejuvenation and benevolence. Mother of twins are treated with reverence and awe for their excessive fertility. Here, the mother figure is accorded a stool to sit on. Stools are metaphorical and literal seats of authority and prestige. Scarification as seen on this figure is view as enhancement of the body that simultaneously transmit information about a person's identity. The beads relate to leadership, authority and ancestral heritage.
The softly worn resin and glossy patina underneath are indicative of age and the extensive use of this figure. With its rounded abdomen and pendulous breasts, the figure represents a fertile woman who has given birth to several children, including twins, which brought her very high esteem.
Price: