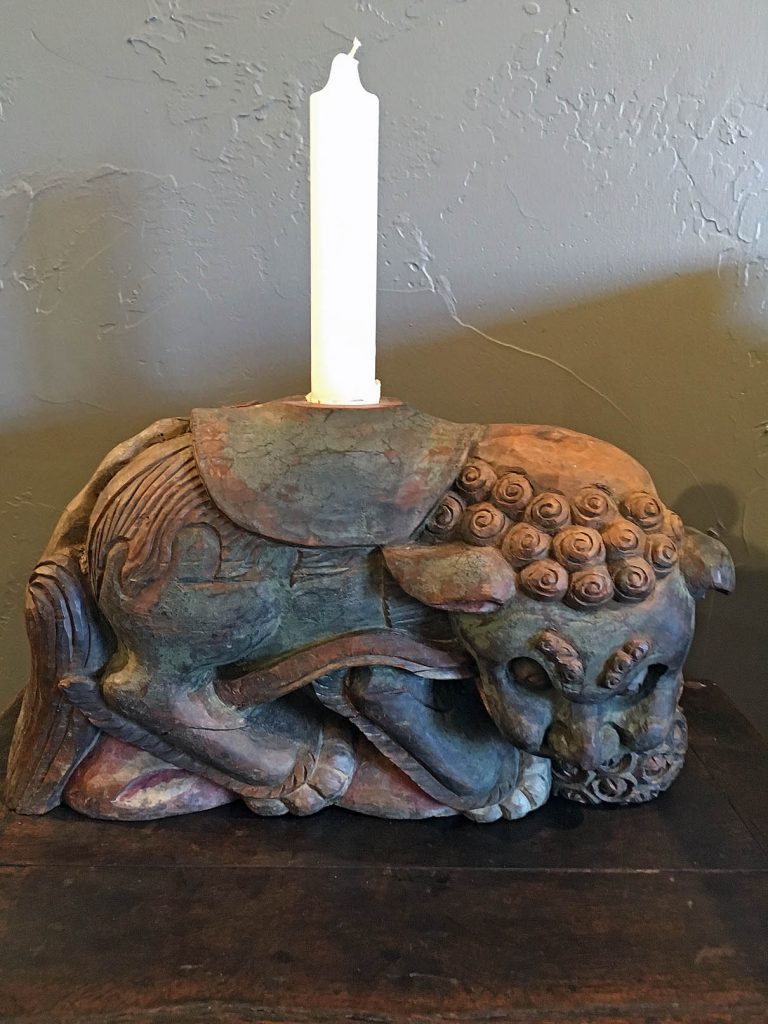 Mid 18th c, camphor wood, natural color pigments, Hunan Province.
The qilin in Chinese folklore is the son of the dragon or lion-dog, the protector of the universe.  This qilin is deep carved with a saddle on its back and a hole for a candle.  Its front paws hold a ball, symbol of the universe.  The figure is painted with multi-color pigments which usually is applied to religious auspicious objects.  In China, a qilin is an auspicious creature and the figure was made the emblem of a high ranking official and a symbol of steadfastness, beneficence, and good fortune.
This qilin figurine was discovered when China opened to the West in the 1900s.  As a religious  auspicious object, it survived in excellent condition.  The slightly faded mineral colors attest to its antiquity.  It is a unique collector's item.
Price: $1750