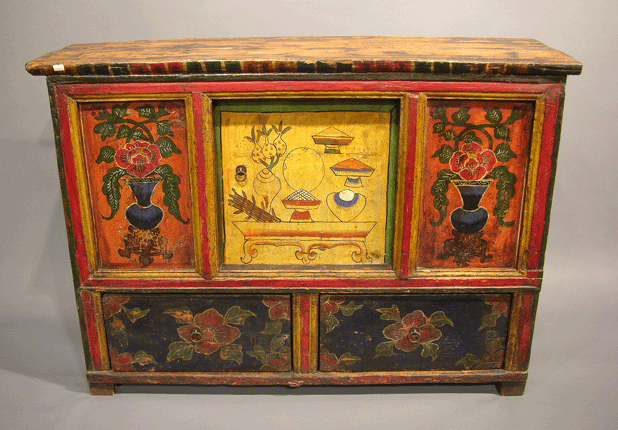 19th Century
Pine, mineral color
Item #9318
31" h. x 43½" w. x 13" d.
The front of this original hand-made Tibetan chest is constructed with three panels on top and a pair of drawers below. The middle panel is a sliding door and is decorated with a small table with offerings. On the panel on either side of the door is a painting of a vase filled with flowers. Each drawer has a central floral design.
Tibetan furniture is becoming quite rare today because so many of them were vandalized and destroyed during the Chinese Cultural Revolution that there is a problem of supply-and-demand in the world. Lately, tourists traveling there found few antiques to buy. So, any original Tibetan furniture is a gem to buy.