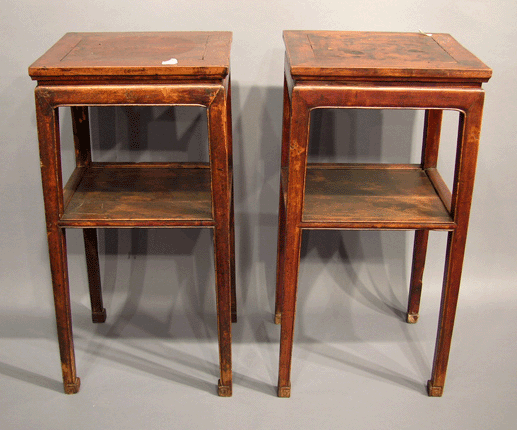 19th C, walnut, Shanxi.
32½" h. 16¼" w. 14½" d.
The pair is simply constructed with a floating panel within ice-plate edge frame and have a central shelf and legs ending in angular scrolled feet. It is finely crafted from walnut, a wood the Chinese has always prized as a furniture-making wood because of its fine texture and density.
This pair of tables is in good condition with its original brown lacquer intact. Some hair-line cracks occurred which appear to be from aging in a high and dry climate the Shanxi region generally experiences.
Price: $1,500 pr.