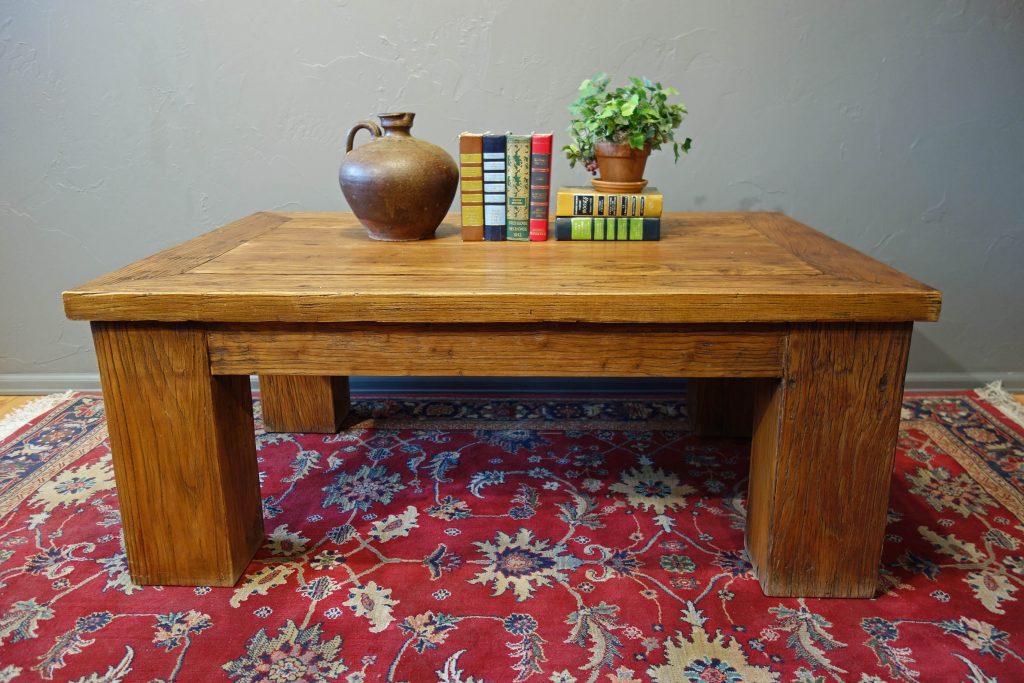 Reproduction, Beijing. Made with centuries-old Northern Elm by Chinese craftsmen adapt in traditional method of construction. Beautiful grains.  48″ L, 32″ D, 19.5″ H
There is no traditional "coffee" table in China. The one shown here is made to compliment Western home décor. This recessed-leg table is valuable in that it is made of solid elmwood several hundred years old, in the traditional mortise-and-tenon joint method passed down by generations of Chinese craftsmen. The long tenons penetrate deeply into the legs, locking the joints to provide stability to the legs, which are already made of solid slabs of wood. Stability to the floating-panel style top is provided by two traverse braces beneath it. This table is heavy and built to last!
The table is devoid of any carved decorations. The wood is left in its natural light color to show off the fantastic grain pattern. The clean look of the piece makes it easy to fit into a room in a contemporary setting, as has been seen in many interior design magazines.
Price: $ 2,500