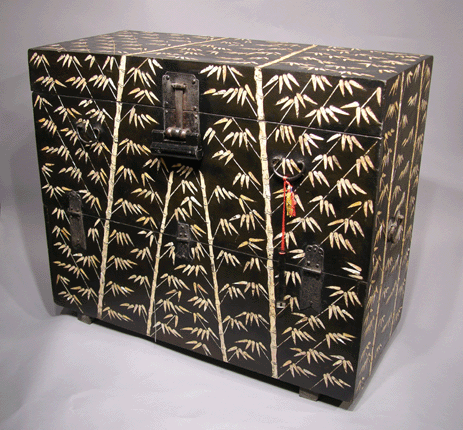 Yi Dynasty, Circa 1860
Lime Wood with mother of pearl inlaid, iron fittings
28½" h. 34¾ w. 15½" d.
This chest is quite rare in Korea. Bamboo signifies having one mind loyal to the king.
This chest was used to store scholar's documents.
This chest was found in the Kang Wha island.