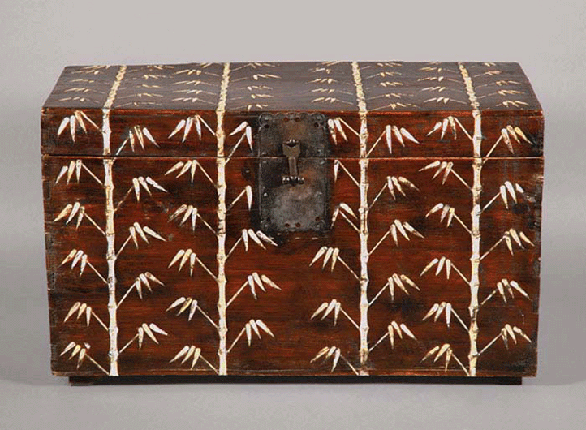 Circa 1860 – Yi Dynasty, Korea
Paulownia Wood (A very light wood by nature that is treasured by the Koreans for its resistance to humidity and insects), mother-of-pearl inlay.
Kangwha Island which was a political prison colony for the Kingdom of Korea for two thousand years. Many rare palace household furniture and accessories were recovered from this island after the war.
This box was used to store wedding gifts for a bride in the palace. A similar one was sold in an auction in Japan some years ago for $10,000.00.