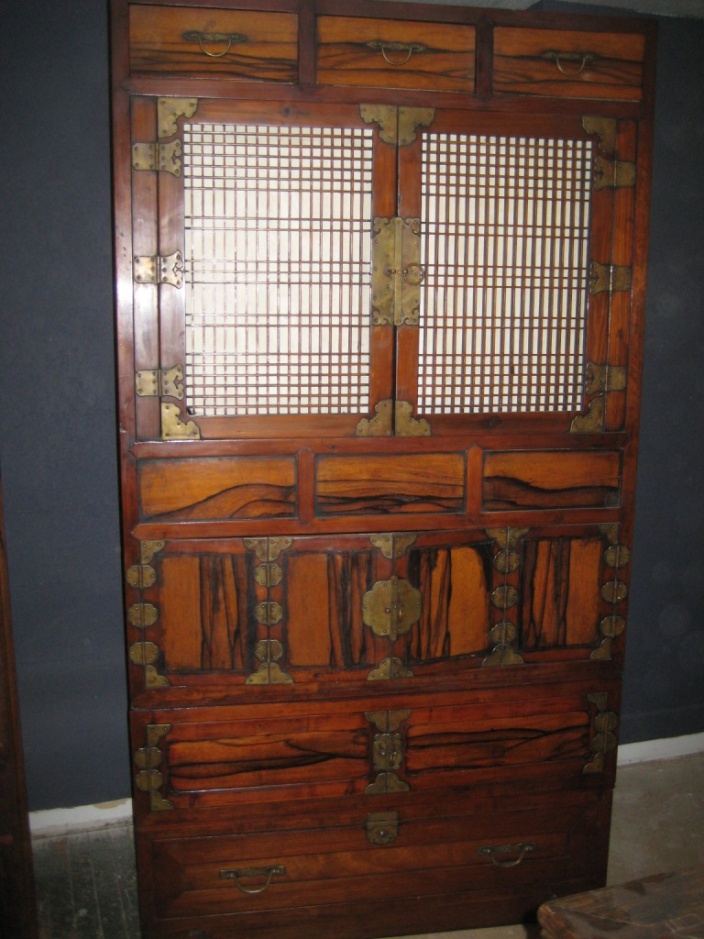 Circa 1880 (Yi Dynasty)
Persimmon wood, brass fittings
Found in Gyeonggi Do Province
73½" h. 39¼" w. 23½" d.
This rare chest comes in three pieces and was used to store military officer's uniforms and clothing. The top section consists of three drawers at the top, a big storage compartment with latticed doors below for bulky uniforms, and a narrow storage compartment for smaller clothing items behind swivel doors at the bottom. The next section is another narrow storage compartment behind a pair of doors. These two sections sit on a long drawer that constitutes the last section.
The front panels are made of the highly decorative persimmon wood, using its spectacular dark grain figuration against its light-colored background to produce balanced mirror images that resemble paintings. Beautiful brass fittings compliment the persimmon front panels. The side panels of the chest are made of pine.
This rare chest is certified by a Professor of Korean History and Antiquity.