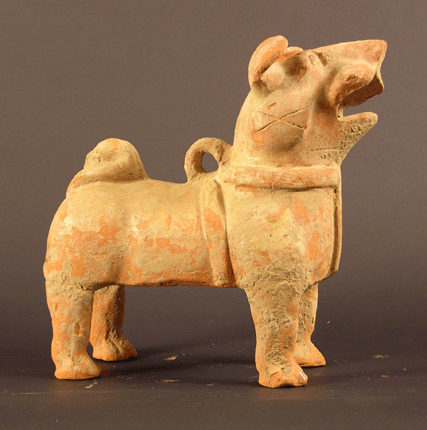 Han Dynasty (206 B.C. – 221 A.D.)
Terra Cotta
12" h. 12½" d. 5½" d.
This robust ceramic tomb relic of a dog shows red pigment and traces of degraded glaze and clay clinging to it.  Scarification on its cheek must have meant something to the person commissioning it.  Three pottery dogs were shown at a museum once but none looked as robust as this one, and none has any special marking to make it stand out.
Price: $2,500