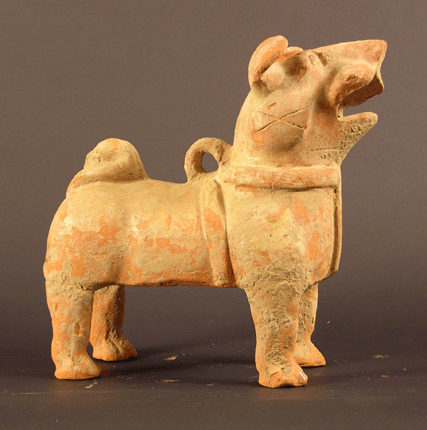 Han Dynasty (206 B.C. – 221 A.D.)
Terra Cotta
12" h. 12½" d. 5½" d.
Robust figure shows red pigment and traces of degraded glaze and clay clinging to it.  It is an authentic tomb relic.  Three pottery dogs were shown at a museum once but none looked as robust as this one.
Price: $1800