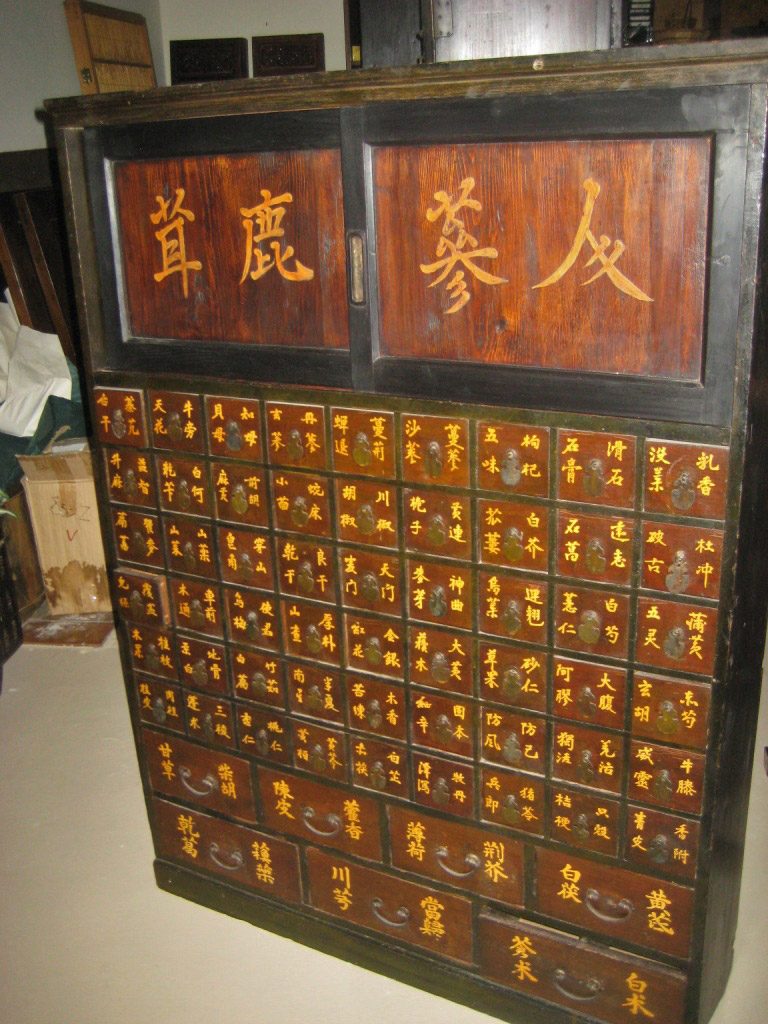 1860, zelkova for frame, paulownia for drawers, original iron fittings; Cheon Ra Buk Do Province.  37″w, 10″d, 56.5″h.
Authentic Korean medicine cabinets are some of the most sought-after furniture by antique institutions in the world as not many survived the many wars Korea involved in.  This one is in very good condition with painted characters indicating the kind of herbal medicine stored inside each drawer intact, and only the back panel shows some splits and old rice paper lining torn due to age and wear.
The sliding panels on top has the "Ginseng" and "Deer Horn" characters painted on them.  Behind the panels a shelf divides the space.  All the drawers are divided inside.  The small drawers brass pulls are in the shape of a pomegranate and those on the big drawers are double-hook handles.  The cabinet is certified by an antiques scholar approved by the Korean government in the 1900s.
Price: Inquire for details