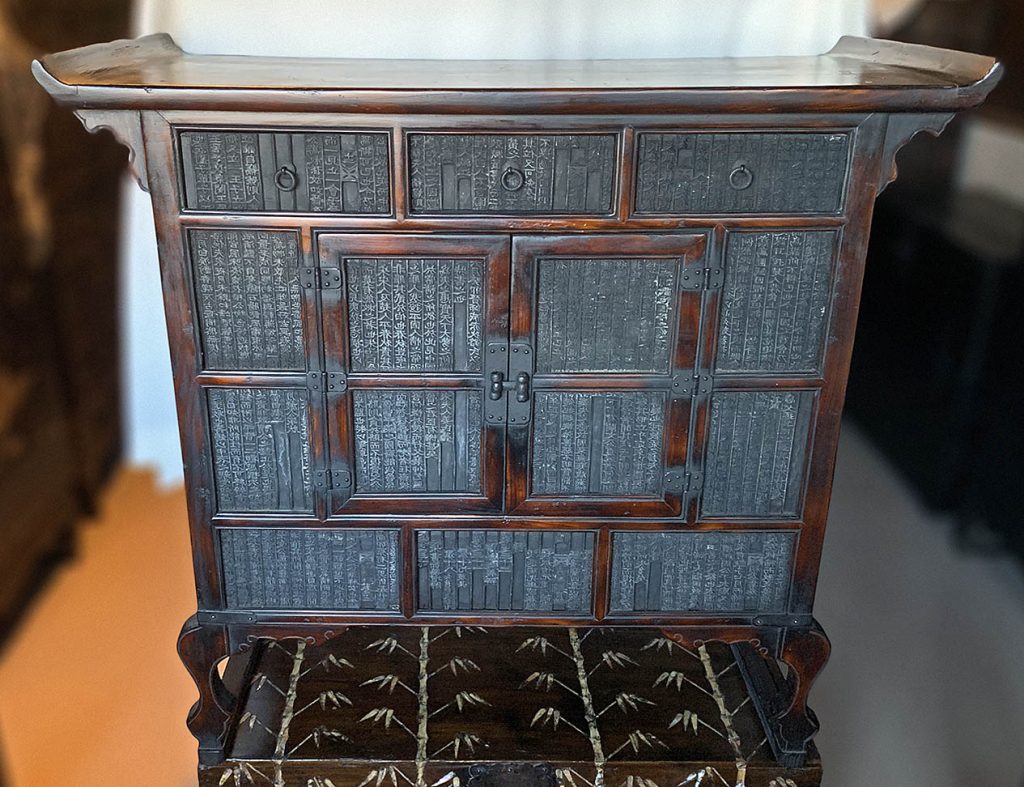 1860, pear wood, iron fittings, printing-block panels, found on Kangwha Island.  36″ w, 17″d, 34″ h.
This elegantly-styled chest has unique hand-carved Chinese character printing blocks as its front panels.  Since it was found on an island that had been the political prison colony for the Kingdom of Korea for two thousand years, it is safe to say a magnificently constructed chest such as this was made for an elite scholar who found disfavor with the Imperial Court and got sent into exile on this island.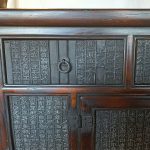 The Chinese characters carving is truly impressive.  At that era, no scholar could hold high places without knowing Chinese as Korea paid homage to China when it settled in what is now Korea.  The panels are recessed with beaded framing.  The top panel has everted ends like one on an altar table.  The legs curved like cabriole legs seen often in Chinese Qing period, so it is possible this piece might have been made in late 18th century instead of 19th century, a very rare piece indeed.  A Professor of Korean History and Antiquity, one of only thirteen antique certifiers approved by the government certified this chest to be rare and deemed it deserves a place in an art institute or museum.
Price: Inquire