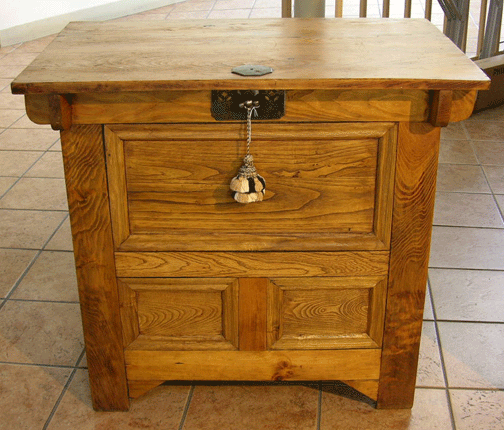 Middle 19th C.
Pine frame, Zelkova front panels
Kyang Ki Do Provence
32" h. 34½" h. 22¼" d.
Originally this chest was painted a dark color. It was stripped to reveal the beautiful wood grain zelkova (a type of elm) is known for. The grain patterns provide a decorative touch to an otherwise rather ordinary but essential piece of furniture in a Korean household. Rice was the staple of the Korean diet. A Yi family's income was measured in rice. Today, this chest would look great as a bedside or sofa-side table.