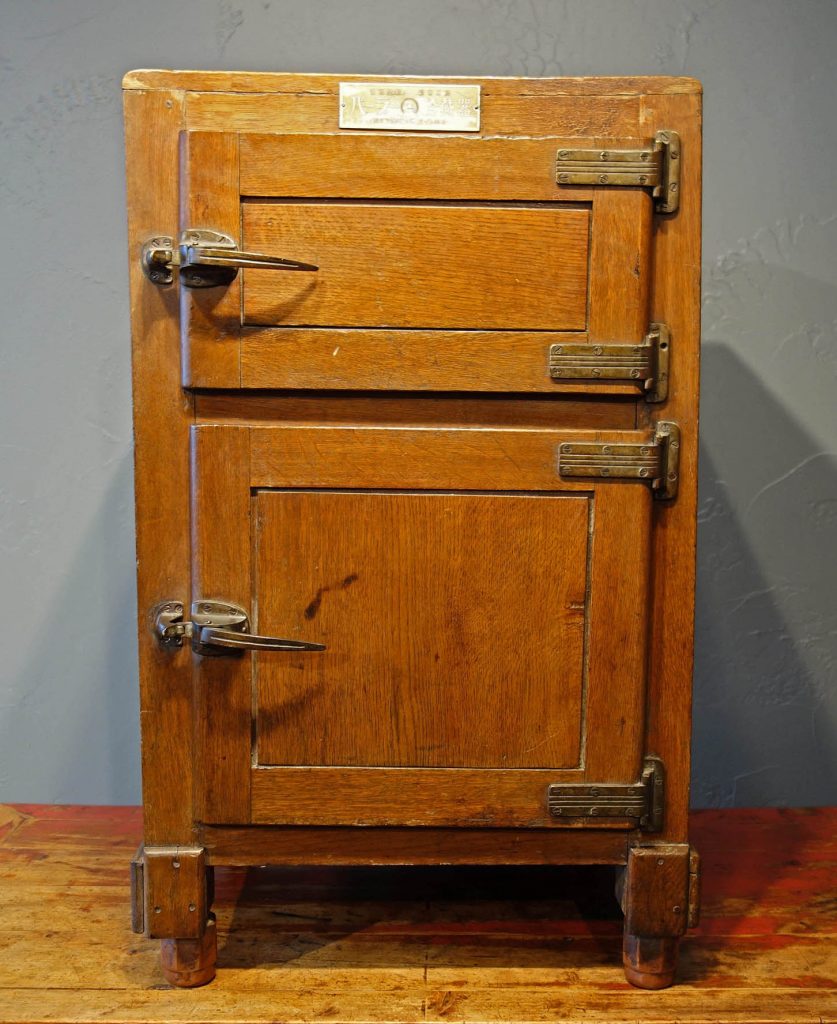 Mid-1900s.  Found in China after Japanese Occupation; pine; original metal fixtures inside and out; "Ice Box" manufacturer's name-plate in Japanese on outside; good condition.
20½" w. 34¼" h. 20½" d.
This box was found in China after the Japanese occupation.  An original "Ice Box" manufacturer's metal name-plate in Japanese is attached to the frame of the chest.  The inside has old original metalwork of an ice box.  Metal lining inside is cracked and rusted with age.  Even though it cannot function as an ice box anymore, it would be interesting to use it as a bar for storing bottles and bar paraphernalia.  This historical piece is quite rare today and would create interest in any room.
Price: $1,475