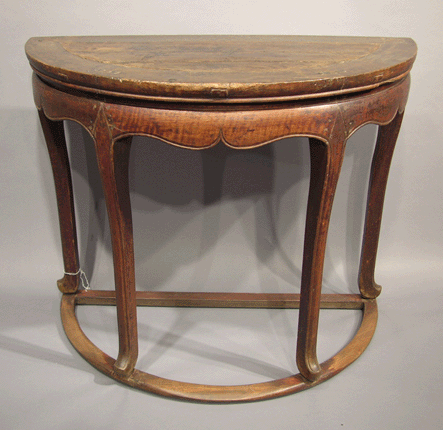 17th C, walnut, Shanxi. Pair shows classical simple and elegant Ming style. Walnut high price wood in China through ages.
33½" h. 41 " w. 20½ d.
This half-round tables exhibit an elegant traditional style and are crafted in a quality wood, the walnut. The long slender cabriole legs terminate in hoof-feet standing on a base stretcher.  Original dark lacquer faded a little on table top with joined pieces of wood, otherwise the pair is in excellent condition.
Half-round tables are considered some of the most beautiful pieces of Chinese furniture made in China and were usually found in elite homes.
Price: $25,000 pr.