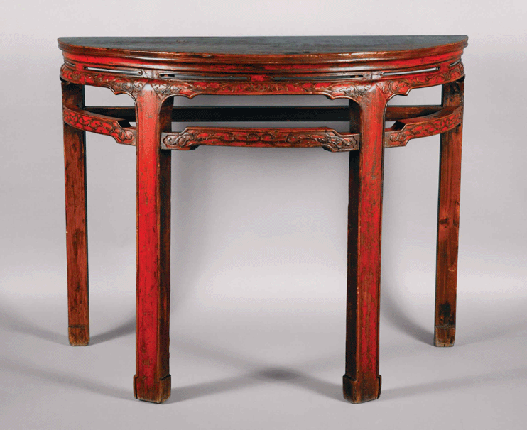 18th C. Mid Qing period
Camphor Wood
Region: Fujian
45" w. 22" d. 36" h.
This finely crafted table retains much of its' original red lacquer. The top is made from a big slab of camphor wood and is molded around the front. The high waist section has long beaded slit openings. The beaded apron is carved in floral relief while the high humpback stretchers show relief with small "chi" dragons. A characteristic evolved during the middle Qing (emperor Qianlong period). The beaded legs end in modified hoof feet. This table has survived in quite excellent condition.