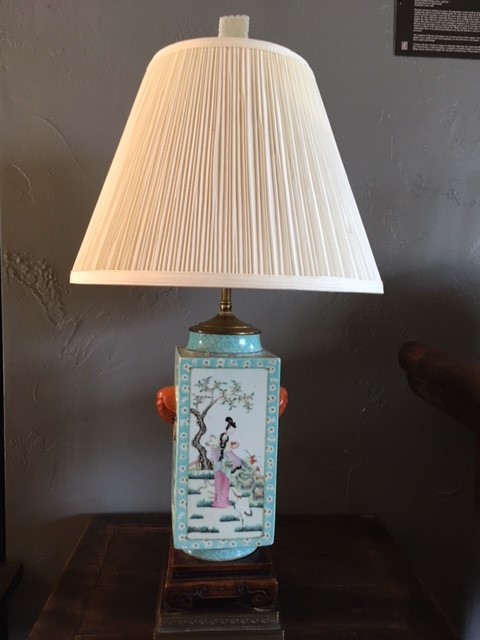 19th Century – Qianlong Period
Each of the four rectangular white porcelain glazed panel shows painting of a high official, or a court lady, richly dressed in famille-rose colors robes, relaxing and enjoying the outdoors under colorful floating clouds, in a garden setting.  The vase has a pair of orange color handles in the shape of a fu-dog head biting a ring.
The vase sits on a Chinese archaic style carved wood base, which then mounted on an European style two-tiers bronze and etched socket pedestal.  The bronze old-fashioned lamp post is capped by a white jade plaque with relief carvings of "double happiness", "long life", and "good fortune" Chinese characters, which makes it likely the vase was given as a wedding present to a couple from a wealthy family.  It is all-original except for the shade.