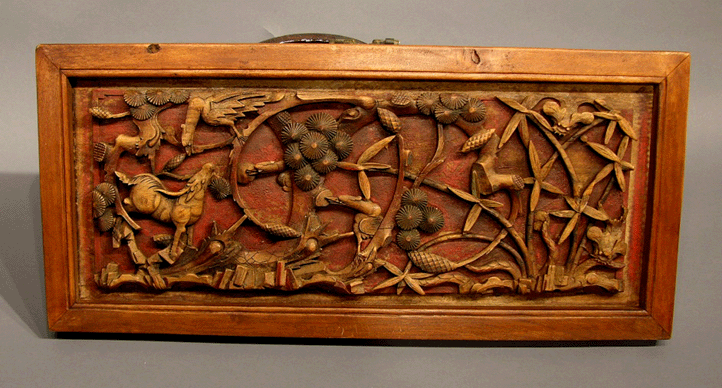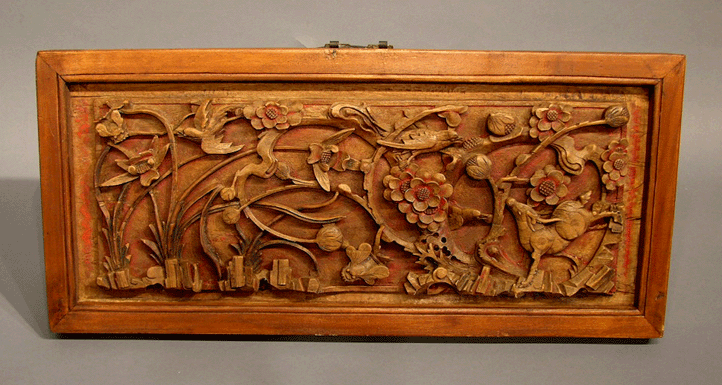 19th C.
11" w. 24" w. 1½" d.
Each plaque has original pigments and symbolism: deer and cranes (longevity), bats (happiness), pine (longevity), plum blossom (womanhood and strength in adversity, orchid (modesty, hidden beauty, restrained nobility).
On each plaque, the carving is on one piece of wood. There are probably green and black pigments with some gilding, besides the red, but those are mostly faded with age. (The frames are not old).
Note: The coloring of the two plaques matches more closely than photographed.
Price: $800 pr.