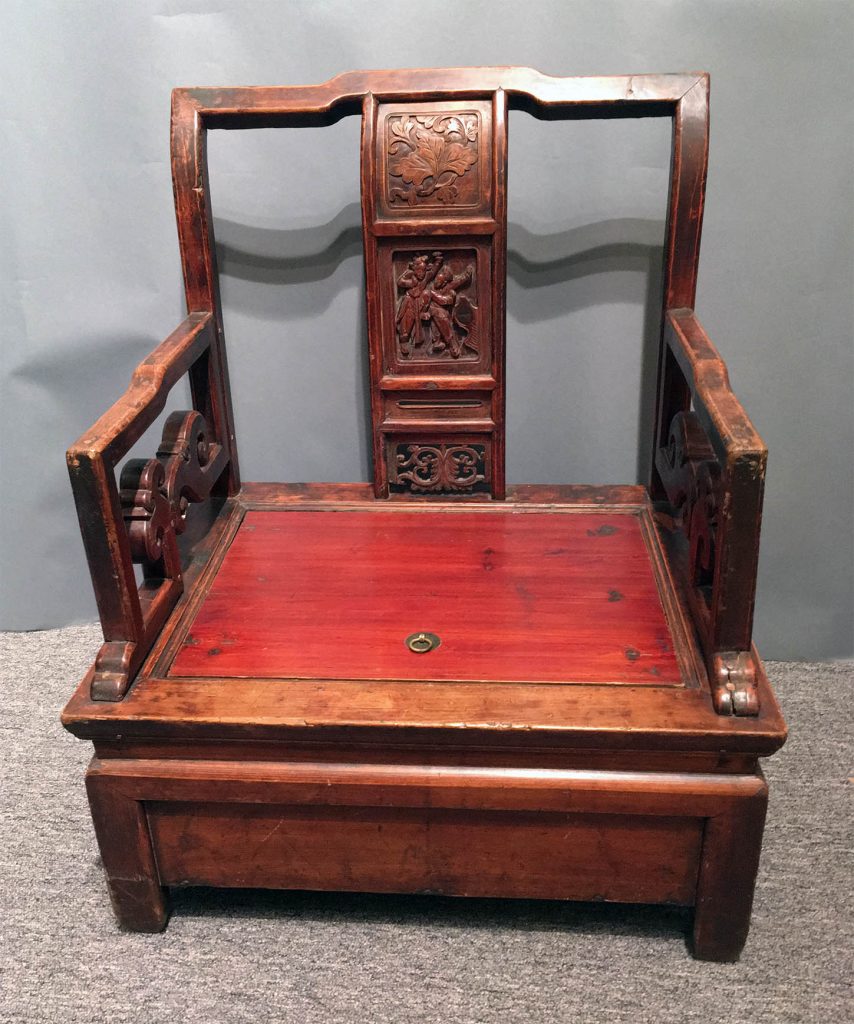 19th C, Elm, Shanxi.  Chair was constructed and decorated like fine adult version; shallow storage compartment under seat for toys.
This child's armchair was elaborately constructed and decorated like a fine version for an official.  The seat panel lifts up to reveal a shallow storage compartment for toys.  The space is not tall enough for a chamber-pot!  The seat-panel is a replacement but the rest of the piece is original.
Child's chairs were snapped up by tourists early on when China opened to the outside world. Now such pieces are quite hard to find.