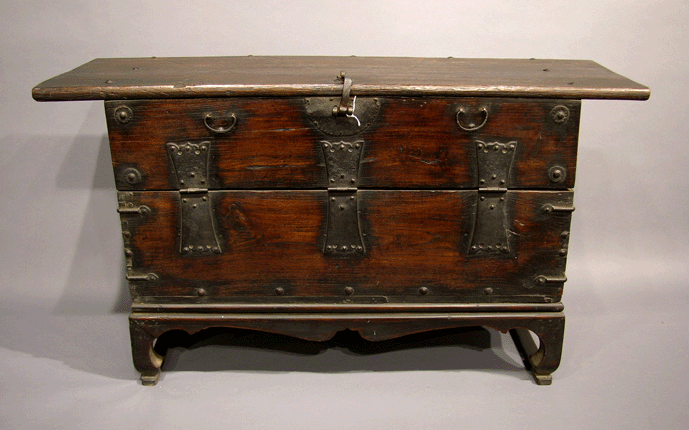 Ca 1870 (Yi Dynasty)
Pine, iron fittings
24" h. 43¼" w. 15" d.
This chest is similar to a blanket chest (Bandaji) because of the way the door opens downward but it was actually used to store a scholar's books. It is very sturdily built with hand-hammered nails for reinforcement and as decoration. All other metal pieces are also hand-made, kind of work hard to find except in by-gone era. The chest is small, but has the kind of dignity and structure favored by Confucius days literati.
Korean original antique chests are hard to find in the market place in Korea today.