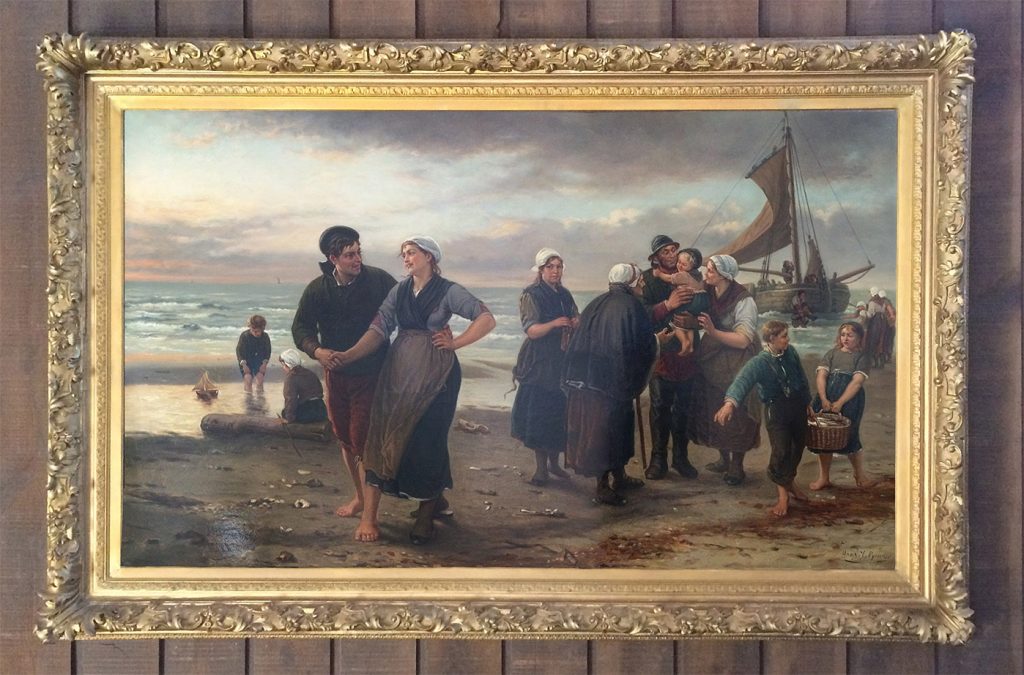 Henri was born in Antwerp, Belgium but moved to London in 1877, where he exhibited several of his paintings at the Royal Academy. He lived from 1826 to 1899.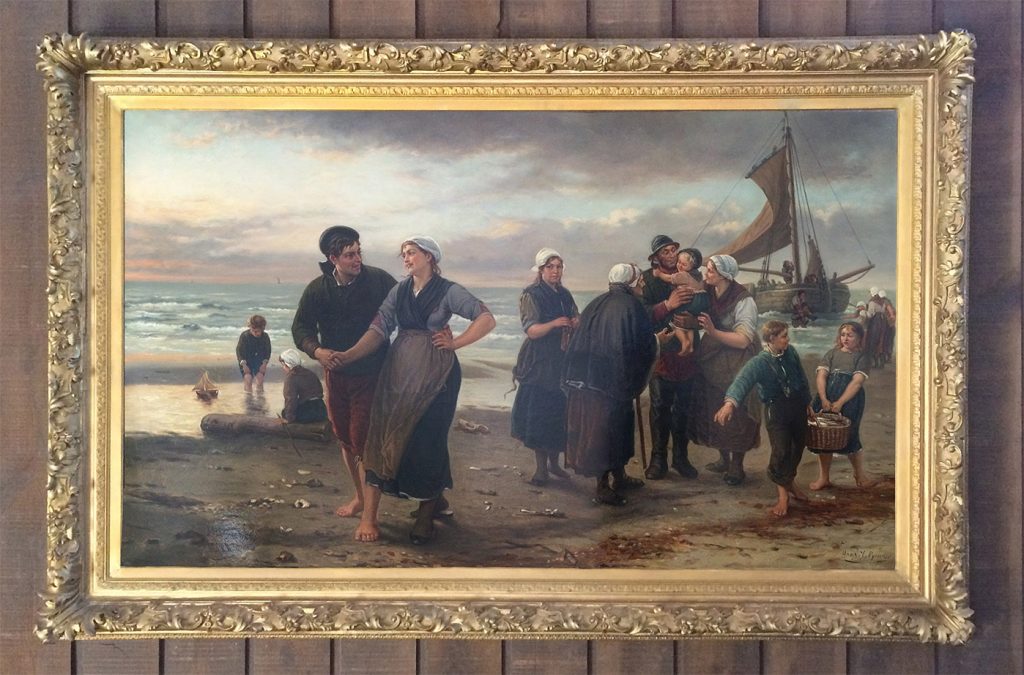 69 7/8" x 45 7/8"
Oil on Canvas
by Hans Jacques Bource
1826-1899
'Happy Homecoming', oil on canvas. Set in original hand-carved gilt wood frame. Height: 45 7/8″ Length: 69 7/8″
Signed: Hans J. Bource (Hans Joseph Bource – expositions at the Royal Academy in London, 1970-1877)
Provenance: Belgium and England. Listed in E. Benezit, British 19th Century Marine Paintin and Victorian Painters.
The painting depicts a reunion of fishermen greeting their families on the beach. The young woman in the foreground is with her boyfriend who has returned, but they are being watched by the fisherman's wife, her mother in the group of figures. She is knitting a sock and does not seem too happy with the choice of her daughter.
It was not until last year, 2018, that we realized this original painting has been missing for over 25 years, with whereabouts unknown. All this time it has been hanging over the fireplace in our living room. We bought it from Augustine Galleries in Colorado Springs in 1993. The gallery's owner was originally from Amsterdam, The Netherlands. We also found there is a copy of H. Bource's original made by W. Hendriks, possibly with many prints made of the copy.