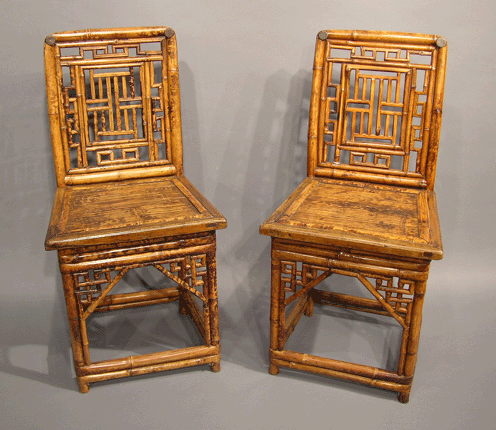 Ca. 1850 (Qing)
Shanxi
35½" h. 18" w. 17½" d.
#9903
Chinese bamboo furniture is quite rare as they did not survive well due to the poor handling during the Chinese Cultural Revolution.
The present pair is made of split-beaded cane. The backrest has open lattice work and is slightly curved backwards. The bamboo seat is supported on joined stretcher straight legs.