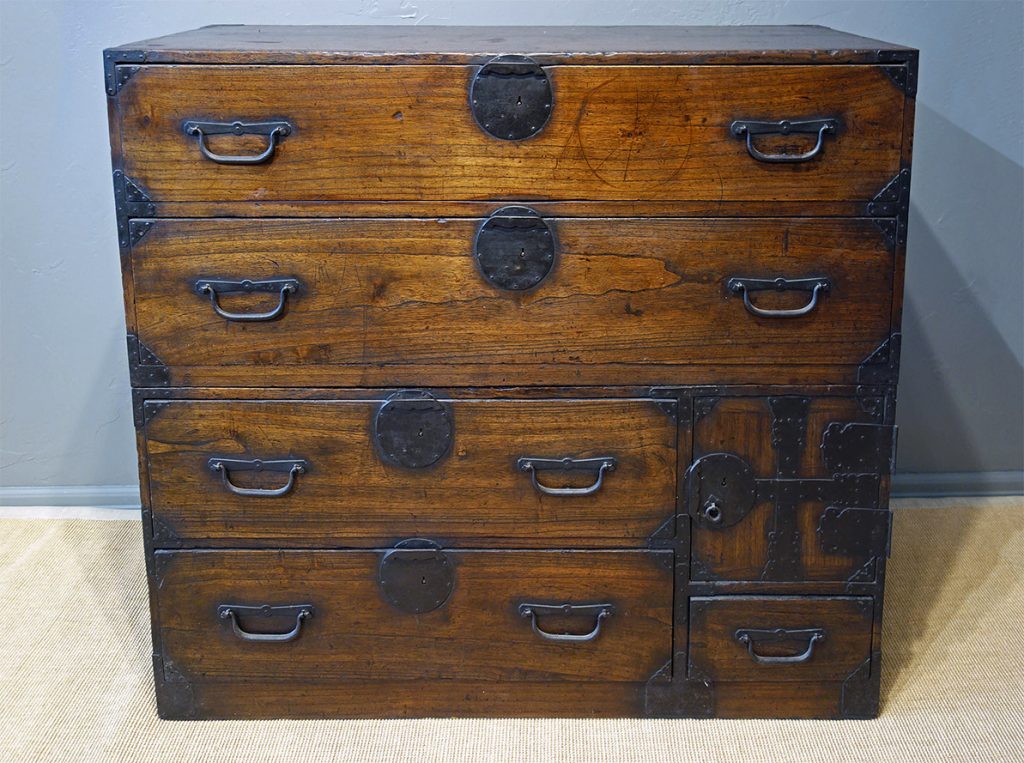 1880, paulownia wood, found in Korea after the Japanese Occupation of Korea; original old-fashion key survived.  Certified.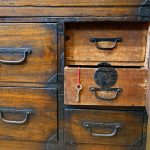 This chest was made in Japan but taken to Korea during the Japanese Occupation of Korea.  It was found after the war by an esteemed American missionary doctor who went to Korea to treat the sick and dying, and is certified by a Korean Professor of Korean History and Antiquity, one of only thirteen certifiers approved by the Korean government in the 1900s.  It has historical value not found in other Japanese Tansus or Dansus made in Japan.
The piece shows scratch marks in front and has some cracks in the back showing restoration done in Korea, otherwise it has great patina and should look good in a decor, traditional or contemporary.  An original old-fashion key unlocking the small compartment in front also survived and is valuable to the  piece.
Price: $5,900